Infeed Sow Pure
Detoxifier for sows
Infeed Sow Pure is a complementary feed designed to boost the antitoxic functions of sows. It prevents UTI (Urinary Tract Infection), stimulates the metabolism and promotes elimination. Made of hepatoprotectors, Infeed Sow Pure prevents liver disorders. It stimulates kidney functions and maintains the urogenital tract in good health. Infeed Sow Pure contains an acidifier to lower the urinary pH and cranberries to stimulate urinary excretion.
Uses
Before farrowing

High environmental bacterial pressure.

Hepatic overload
Contact us
Storage conditions
Keep at room temperature in a cool and dry place and out of direct sunlight.
Directions for use
Administration mode
To mix with feed
To be mixed with the feed at 8kg/T for sows or on top of the feed at 25g/sow/d. To be complemented with betaine at 1kg/T. Add a minimum of 2 to 5 L more water /sow/d throughout the administration period.
To be added for 2 weeks before the farrowing date. 2 treatments/year for herd protection.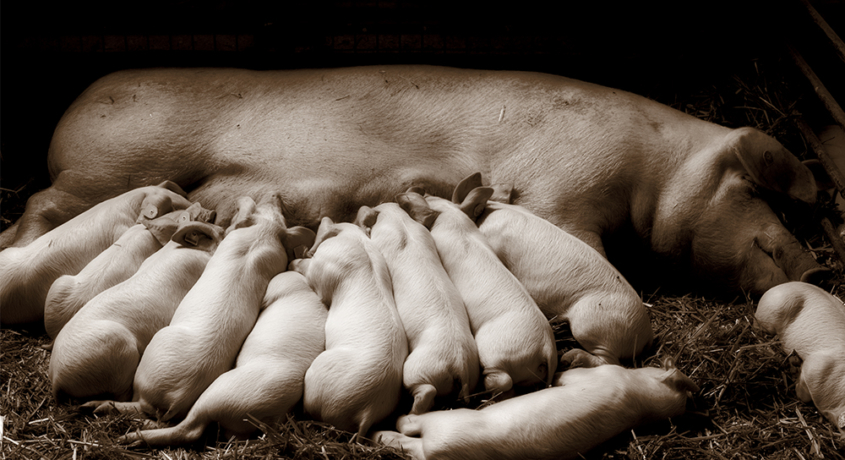 Testimony
No more urinary problem on my sows!
I use Infeed SOW PURE because it is a natural product. I distribute it twice a year, in spring and autumn for urinary treatment. Since then, sows do not have any urinary problems and seem to be clean on ultrasound checking. It is a product that works in our breeding.
French farmer
Need more information ?
Please let us know your questions.
These products may interest you