Technical support
Technical information
We provide a technical data sheet and digital technical presentation for each product. We draw up bibliographic review or technical analysis on request.
Technical support in the field
Our team of experts trains the local team on products in order to share technical information and experience. They give lectures in congress or seminars. They can support the local team accompanying them in farms and vet clinics. We also design protocols for local field trials and help our customers to analyze the data.
Formulation for specific needs
Our formulators are able to propose specific formula of feed, minerals, concentrate, premix and complementary feed according to local raw materials and specific needs.
Program development
We help our customers to choose the best solution for their customers. We select products and design the best program to fit better to local needs.
Marketing support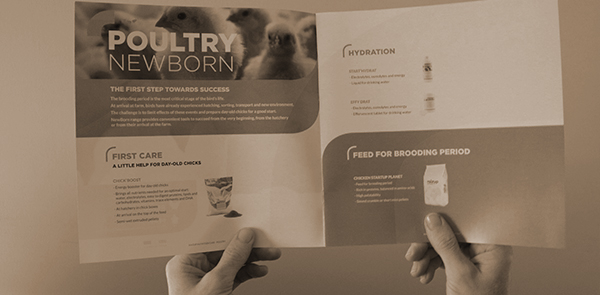 Providing leaflets and brochures
They are available on request. We can also provide material so our customers design their own leaflet and brochure.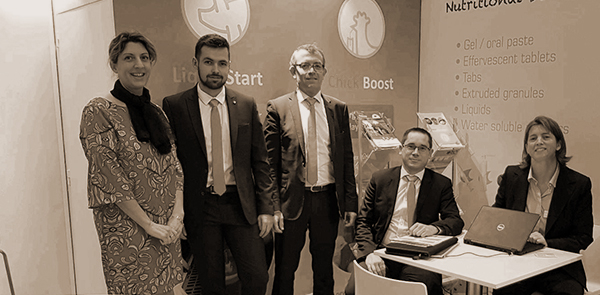 Sharing our market experience with our products
We support our partners on exhibitions. We conduct competitive analysis according to the local data.
Administrative support
Support for products' registration
According to the requests of local authorities, we supply all documentation needed for registration. We support customers to answer authorities.
Tailor-made service
We adapt the label to the local constraints (local language, mandatory legal mentions…).
Order tracking
We ensure that orders are quickly processed. We monitor the follow-up until receipt by the customer.
Transport organization
The team suggest the best transport arrangement (airfreight, sea freight and trucks) and offer to arrange it.
Required documentation
We provide all documentation required by the regulation such as packing list, invoice, health certificate or certificate of origin.