ChickBoost
Energy Booster for day old chicks
Chick'Boost is an energy booster, formulated for DOC, turkey poults and ducklings.
Chick'Boost enables chicks to have access to water and feed at hatchery or during transportation.
At farm arrival, it helps chicks to start feeding quicker.
Uses
Long stay in hatchery and/or long duration transport
Long stay in distribution hub
At arrival for weak, light or dehydrated chicks or in case of poorly suited environment (cold, moisture…)
Contact us
Shelf life
2 years in original packaging.
Direction for use
Administration mode
Feed
Preparation: It's better to rehydrate product 2 hours before by adding 15% of fresh and clean water to Chick'Boost.
Distribution at hatchery: 2g/ chick before transportation at the bottom of shipping box and let boxes at light several hours before loading.
And/ or distribution at  arrival at the grow-out facility: 5 to 10 g/ chick on the top of feed.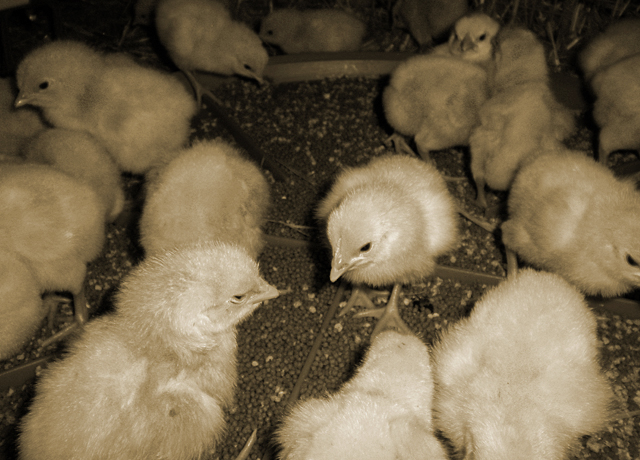 Need more informations ?
Please let us know your questions.
These products may interest you